SOTECIN Open Call 1 – Info webinar
If you have a burning business idea, SoTecIn Factory offers you access to:
social innovation-driven incubation program with up to €100k non-equity funding (15k+85k EUR);
capacity building opportunity to collaborate with industry and relevant stakeholders to deliver pre-market demonstrations.
Apply to Open Call 1 for Social Innovators and register to the Info webinars where you can ask your question to increase the quality of your application!
This session is organised for all those individuals and companies that could be able to provide solutions aligned to the Mission and Challenges identified for the Textiles value chain in the Centre-South Region:
Enable greater transparency, traceability and verifiability of product-level data and incentivise reduced production impacts by improving mechanisms for data collection, verification and sharing;
Develop new digital solutions, production technologies and services to drive circularity throughout the whole lifecycle of products, whilst encouraging greater collaboration across the value chain, and increasing awareness of consumers of the impacts of their clothing.
Date: 19 September h. 5:oo PM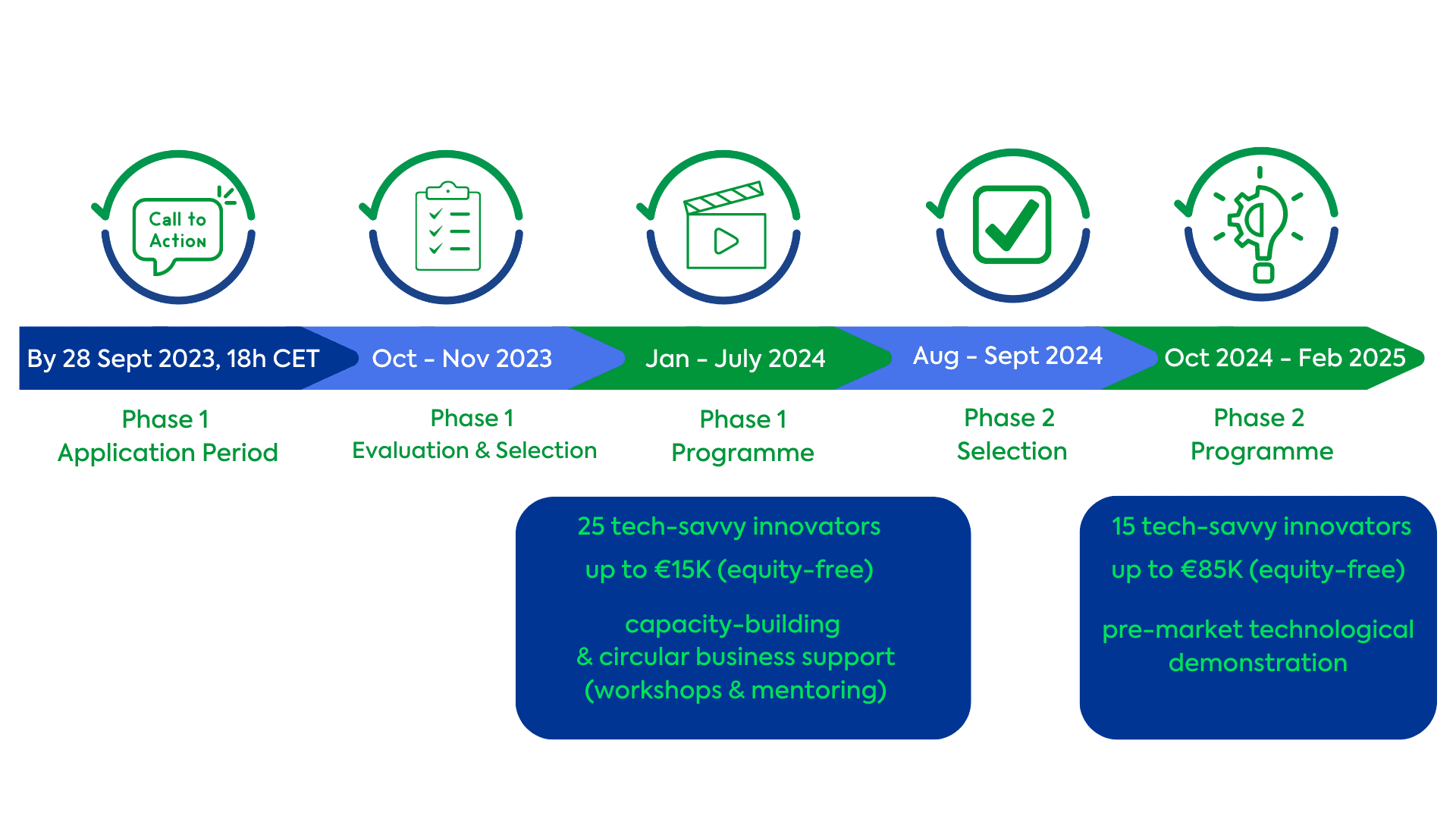 sotecinfactory.eu/events/#1691149031802-b7540605-5b3b